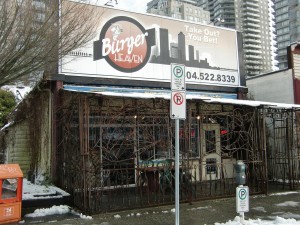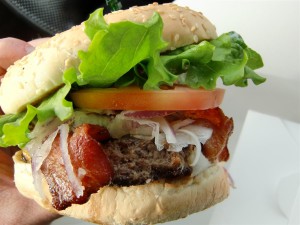 Small place – Big taste !
This cozy little burger shack, located near the foot of 10th Street in New Westminster, will satisfy your burger cravings! The interior features several hanging plants, loads of photos and commendations on the walls.
I had the BBQ Cheddar and Bacon Burger (Its #1 on their top ten list).  This burger has 5 oz of meat and comes with wedge fries or a tossed salad. When biting into this beauty, you'll notice the steaming hot juices running out of the burger and into your mouth.
Price: $11.99
Rating in Category: 8.5/10
Overall Rating: 7.5/10
Time from order to table: 12 mins
Address: 77 10th Street, New Westminster